Recording In Your School

Recording school ensembles is a great motivator for the performers. It helps them learn at a very early stage in their career about the importance of good preparation and focus. It enables them to hear where they are up to as performers and what they can best do to improve their sound. Most importantly if gives mum and dad a chance to really hear them. (Dad's video camera set up at the performance sounds nothing like a well prepared professional recording, especially one done in your venue, where everyone is relaxed and able to focus on their best performance, where they are given the opportunity to do more than one take of a piece, and where, if so desired, the sound editor can cut together the best parts of a recording to make a more satisfying whole.)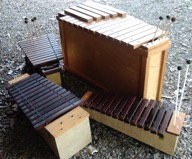 A recording package is probably a lot cheaper than you think and can be easily met by sales to parents and friends. Two approaches can be taken, one involves a simple stereo recording of the ensemble, and the other a more time consuming multiple microphone recording. With the simple stereo approach the editing job is also quicker, so the project costs less all around. Rest assured that such a simple stereo recording package can still sound very good (we use $2000 microphones to begin with!) If you, as conductor, are happy with what you hear, then we can capture that sound with 2 microphones placed above your head. And, best of all, we can do a quick edit there on the spot, if convenient, and leave you with the final recording on the same day! From there you only need to have the CD duplicated! One can't deny however the reality of such a recording, which is that is probably won't sound as good as a multiple microphone recording. The multi microphones approach allows us to close record many of the instruments in the ensemble, and then rebalance the recording in the mix to give you a better sound than can be captured by two microphones.


We are offering a starter package at the moment which is $40 per hour. You pay for our time, including us setting up our gear at your school and driving to your venue, so if you are close to the studio then the project is even cheaper. A stereo microphone set up might only take up 15 mins from when we arrive in the car park at your school, and a multi mic set up might be an hour, so best to record as many of the school ensembles as possible while we're there! We are also very flexible with times, so weekends and evenings are no problem for us. Realistically we might spend 2 hours recording with you, and even with travel and editing the total package may only take 4 hours, so $160! Even cheaper for you might be a situation where you have some reasonable software in the school and would like to have a go at mixing the sound yourself. We are happy to oblige and can simply leave you with the recorded audio files. This will save you more money, but it is unlikely to give you the quality outcome you can achieve, so we don't recommend it.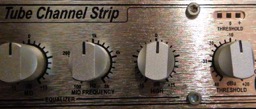 Do email or call us to chat about your project. We have recorded a lot of school ensembles, including projects with Kirwan and Pimlico High Schools in Townsville - 2 of the states biggest schools with over 2000 students, so big ensembles to record! We have also worked on semester long projects at Townsville Grammar School and the Cleveland Youth Institute where we worked with regular weekly classes developing projects with each of the small student groups. We are Blue Card holders and experienced teachers so have the experience to be able to advise you on the best package for your situation, and because you pay by the hour, you will get as much as you want from the sessions and pay accordingly.

Payment Policy
Unless other arrangements have been made, or you are a regular client, we request a 50% deposit to be made before the session – cash, cheque or direct payment is accepted. We also ask that full payment is made before we provide you with the master recording of the session. Also note that there may be a cancellation fee if a recording session is cancelled less than 48 hours before the recording is due to take place.